Logistics Concepts
---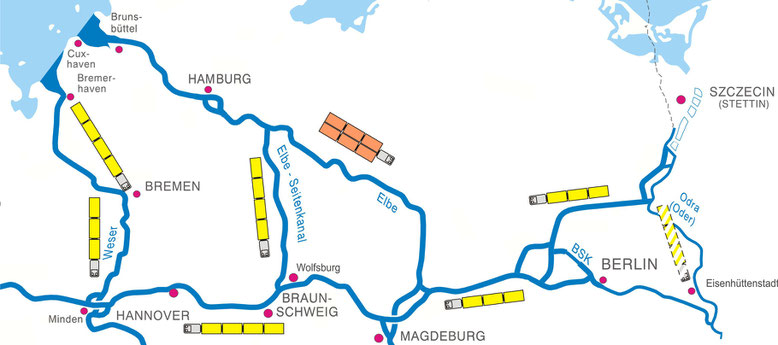 The long-term logistics consulting and research activities of the LUB Consulting GmbH include the preparation of planning studies and market research in complex logistics concepts. Our customers are logistics companies, railway companies and infrastructure companies, local and regional authorities and research institutions. Here, the intermodal and the combined transport respectively between Rail and Road are part of the core competences of the LUB Consulting GmbH.
The inland waterway transport and inland waterway ports are also one of the main focuses of LUB Consulting GmbH in the context of multimodal transport solutions. This includes planning tasks in inland waterway ports as well as logistics concepts for container transports for large and heavy consignments on the inland waterway.
Our range of services in elaboration of logistics concepts includes: 
Modal split and potential analysis

Economic feasibility studies

Cost benefit analysis for infrastructure projects

Identification and analyses of transport potentials for new intermodal relations

Transport concepts for seaport hinterland transport, including the area of the river Elbe

Implementation of economic efficiency analyses and feasibility studies for intermodal transport chains

Integral regional railway operating concepts

Operating concepts for railway companies and railway sidings

Solutions for integration of inland waterway transport into logistics chains

Development concepts for inland waterway ports

Delivery zones management for city areas

Integration of transport mode interface into urban and rural structures

Freight traffic guidance systems

Feasibility studies for cargo (freight) trams
References for this business area you can find here.